Assembling instruction
Air-lifter setting
Comfort Junior-1 school sewing table/school desk
This table is designed for use in secondary school, craft and hobby classes during craft lessons. It is equipped with lifter that allows you to easily take machine out or put it back without loosing any time. The table has support that is height adjustable. Table height can be regulated from 700 mm to 730 mm.
Dimensions
Features
3 step air lift system (with capacity 10kg) moves your sewing machine from storage(1) to flatbed(2) to free-arm(3) position.
Insert for cutting can be used to increase working surface when sewing machine is in the storage position(1).

Attention! The insert is not included in the table set and it is sold separately!
(2) Flatbed position
We recommended to use sewing insert/sewing machine extension table/flatbed extension table to form flush sewing surface. It can be made to fit your sewing machine! Please specify the model of your sewing machine when you make order.

Attention! The insert is not included in the table set and it is sold separately!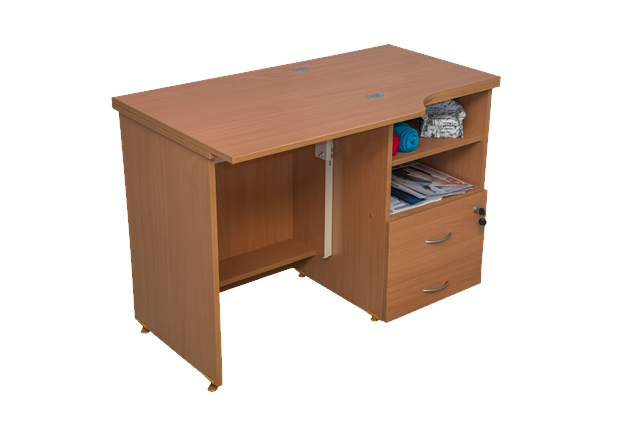 In order to take sewing machine out, you have to unfold table top to the right and this, in turn, will create a comfortable cutting surface. Sewing machine can be taken out by lifter.
There are two drawers on the right side of the table as well as shelf for iron, overlocker, saucepans, fryingpans. Shelf's position can be adjusted.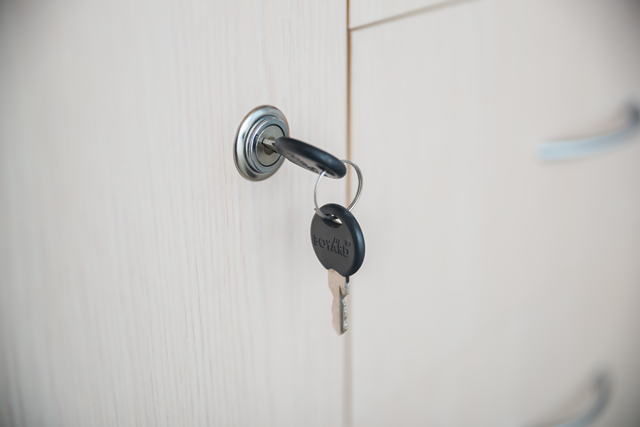 Top drawer is equipped with thread spindles (56 bobbins) and sectional tray. Drawer can be locked in order to safely store school inventory.
Lifter should only be used by a teacher for safety reasons.
Colours
Lakeland acaia light
Packaging
Flat-pack. Ready-to assemble sewing furniture. Item supplied in pieces packed into flat box for assembly by buyer. Step-by-step assembly manual/instruction included.
Lead time 60 days
СохранитьСохранить
СохранитьСохранить
СохранитьСохранить