COMFORT 1.1M sewing storage unit
Compact and mobile storage unit for sewing & quilting/craft accessories
Dimensions
Features
• Made to match with existing Comfort sewing tables/cabinets and other models of storage units
• Сan be used as separate module
• Fitted with lockable castors
• COMFORT 1.1M sewing storage unit can be used separately or as a modular component.
• Comfort 1.1M sewing storage unit has 4 drawers.
• There are thread spindles (56pcs) and sliding shelf with th sectional tray in the upper drawer.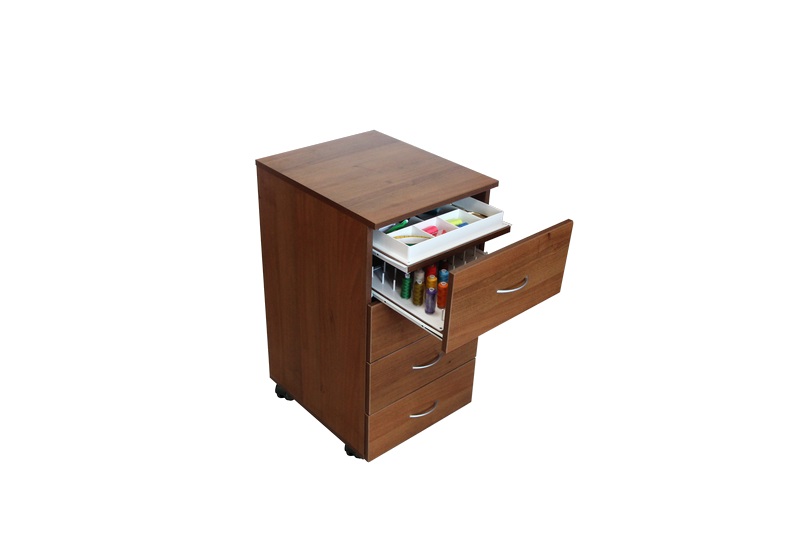 Colours
Colour finishes available are Brown cassino ash, Oak medium-light , Beech ellmau, Lakeland acaia light, Platinum white and Silver.
Packaging
Flat-pack. Ready-to assemble sewing furniture. Item supplied in pieces packed into flat box for assembly by buyer. Step-by-step assembly manual/instruction included.
Lead time 60 days
СохранитьСохранить
Сохранить
Сохранить
СохранитьСохранить
СохранитьСохранить
СохранитьСохранить
СохранитьСохранить
СохранитьСохранить
СохранитьСохранить
СохранитьСохранить
СохранитьСохранить
Сохранить