Assembling instruction
Video Manual
Comfort 7 sewing machine and overlocker table/cabinet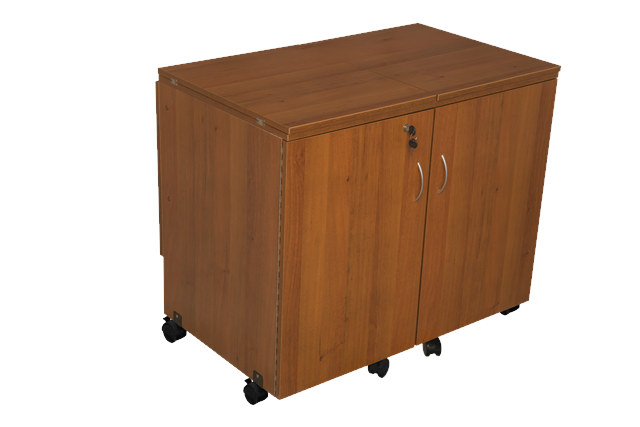 Dimensions
Features
Stores both a sewing machine and an overlocker

This table was created for those ones who appreciate good price as well as good quality. In comparison to other models, this table does not have an air-lifter, however, it is still very functional and comfortable. Your working place will become so unique that it will allow you to place it anywhere in your room. Storage unit design allows you to use the table without taking the storage unit out, however you can also put it on your left or right side.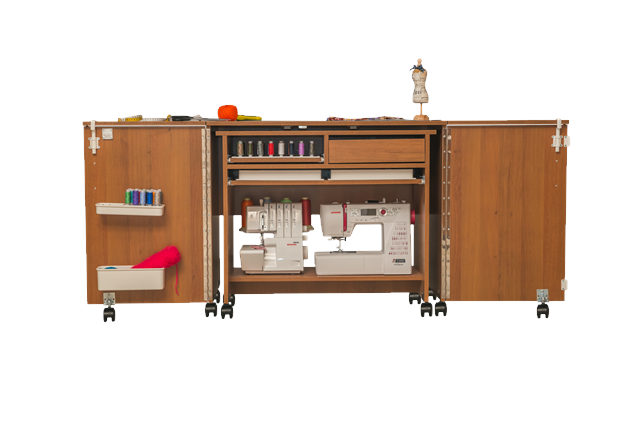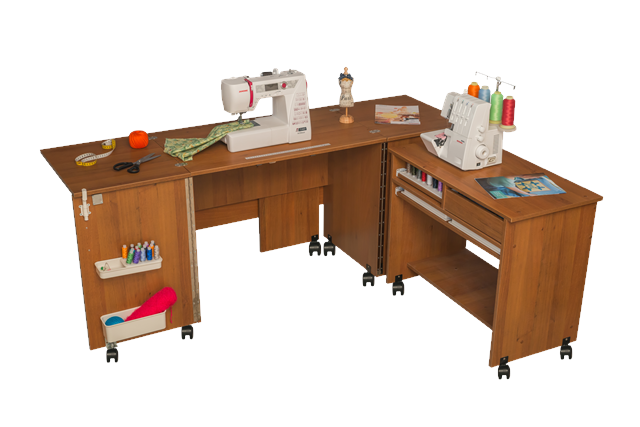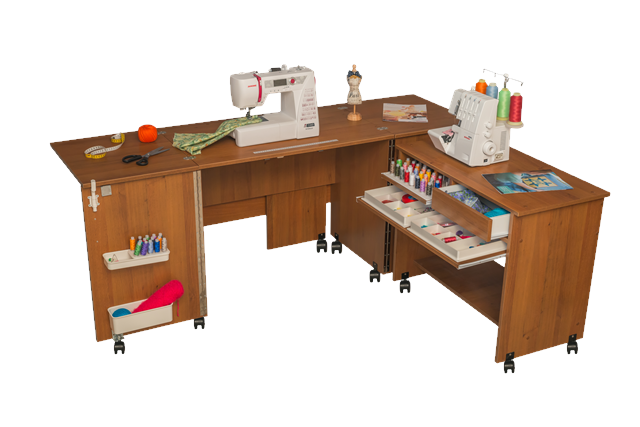 Ability of storage places such as set of door trays/bins, drawer, sliding shelves with threads spindles ( for 56 bobbins) and sectional trays.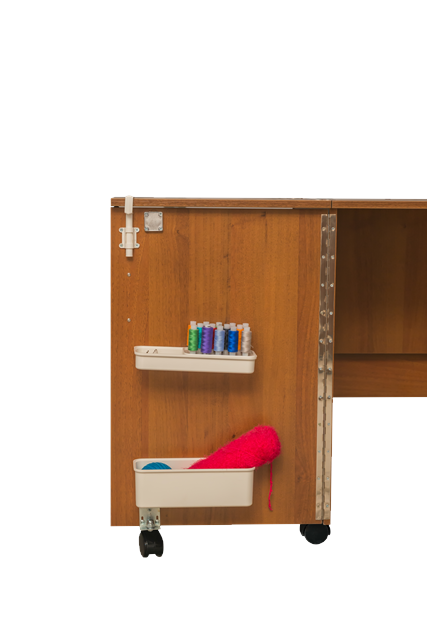 Opened door gives support for the lid/working extension that is fixed by stopper.
Fitted with lockable castors for easy movement from storage to working position
Colours
Colour finishes available are Brown cassino ash, Oak medium-light , Beech ellmau, Lakeland acaia light, Platinum white and Silver.
Packaging
Flat-pack. Ready-to assemble sewing furniture. Item supplied in pieces packed into flat box for assembly by buyer. Step-by-step assembly manual/instruction included.
Lead time 60 days
СохранитьСохранить
СохранитьСохранить
СохранитьСохранить
СохранитьСохранить
СохранитьСохранить
СохранитьСохранить